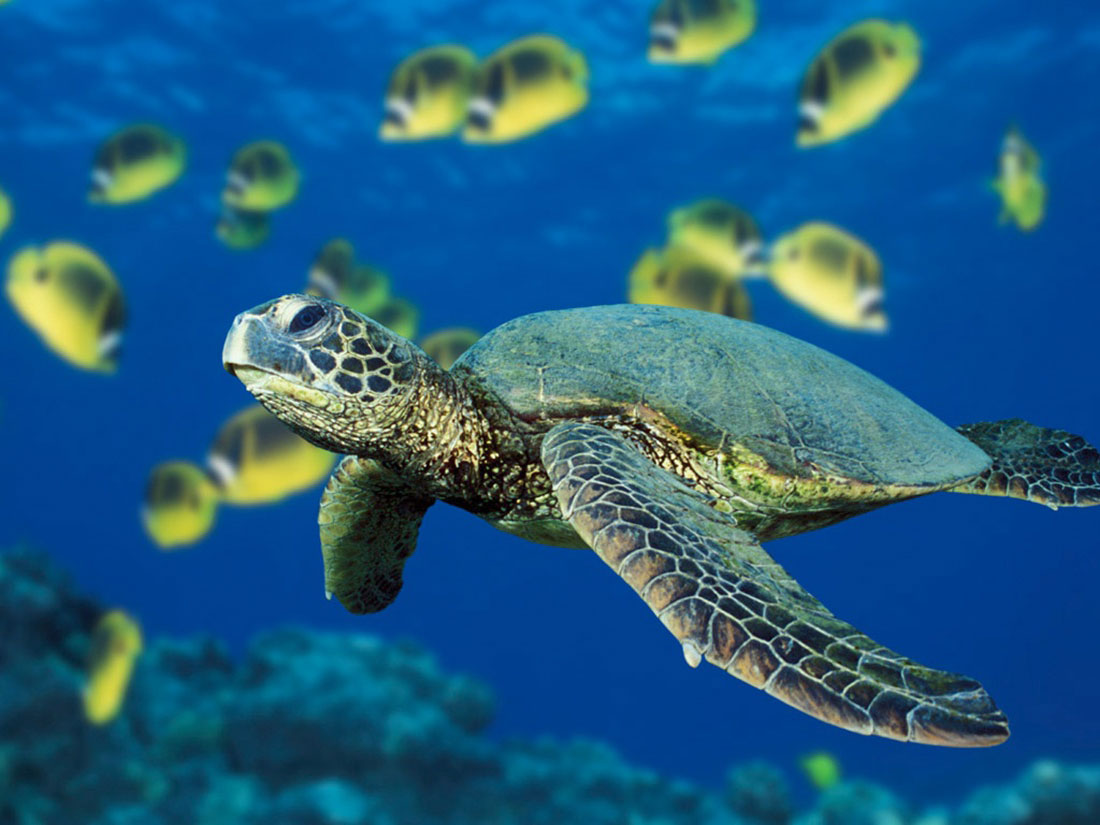 BELIZE - EXPAND NETWORK OF
NO-TAKE AREAS
The coastal area of Belize is an outstanding natural system consisting of the largest barrier reef in the northern hemisphere, offshore atolls, several hundred sand cays, mangrove forests, coastal lagoons and estuaries. The system's seven sites illustrate the evolutionary history of reef development and are a significant habitat for threatened species, including marine turtles, manatees and the American marine crocodile.
The reef extends from the border with Mexico to the north, to near the Guatemalan border to the south. The Belize submarine shelf and its barrier reef, represent the world second largest reef system and the largest reef complex in the Atlantic-Caribbean area. Outside the barrier, there are three large atolls: Turneffe Islands, Lighthouse Reef and Glover's Reef.
Between the mainland and the barrier reef is an extensive offshore lagoon which increases in width and depth from north to south. In the north, water depth averages 2-3 m over a flat, featureless bottom 20-25 km wide. South of Belize City, the shelf gradually deepens forming a channel between the mainland and the outer platform, reaching a depth of 65 m in the Gulf of Honduras.